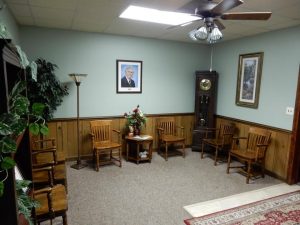 Established in 1951 by the late Johnie A. McLeod, the McLeod Law firm continues today in its representation of residents and business owners in legal matters including estate planning, probate, family law, civil litigation, real estate, and land use.
Following the well known and highly respected principles created by Johnie A. McLeod, the attorneys of the McLeod Law Firm believe in a traditional "hands on" practice. The attorneys and staff get to know their clients and work hand-in-hand to ensure efficiency and expediency. They pride themselves with their many long time client relationships.
The McLeod Law Firm is located in downtown Apopka and regularly represents clients in Orange, Seminole and Lake County, Florida.
The hiring of a lawyer is an important decision that should not be based solely upon advertisements.